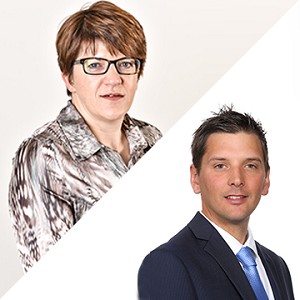 David Hoppe & Rachel Whaley
Bilfinger GVA Flood Risk and Sustainable Drainage – Prepared for Planning?
About David Hoppe & Rachel Whaley
David is Bilfinger GVA's Flood Risk and Resilience Manager and oversees this specialist area as well as the Sustainable Drainage Team on a national level. He specialises in the preparation of flood risk assessments for planning applications and due diligence purposes and provides flood risk, property level flood protection and flood warning advice.

Rachel is a Chartered town planner with over 20 years' experience in local authority and private sector planning. Specialising in the holiday and home park industry since joining Humberts Leisure in 2007; merged with Bilfinger GVA since 2011.

An update on information requirements for planning applications on Holiday Parks with a particular focus on flood risk and sustainable drainage systems (SuDS). As per the National Planning Policy Framework, the Local Planning Authority is now responsible for assessing flood risk and ensures SuDs have been considered in any development proposal at the planning stage. Failure to provide adequate details on flood risk and drainage within a planning application will result in a delay or even objection to planning permission. This seminar will provide you with the knowledge to overcome planning constraints on flood risk and drainage.