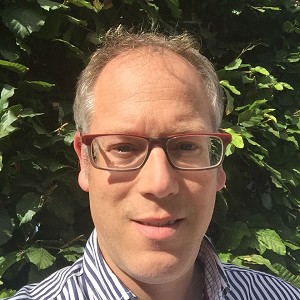 Dr Dirk Daude
EnSo International Ltd Seasonal Sewage Solutions for Holiday Parks – Opportunities and Challenges
About Dr Dirk Daude
Dr Dirk Daude has over 20 years experience in the wastewater industry, in particular in the design, evaluation and project management of package sewage treatment systems. Prior to founding EnSo International Ltd in 2004, Dirk was Head of Engineering at Conder Products, another supplier and specialist in the field of off-mains drainage solutions.
Whilst working for Conder, Dirk received his PhD from the School of Water Sciences at Cranfield University for work undertaken on designing and evaluating a small wastewater treatment system. The results of this work were published in numerous articles (Water Science & Technology, Water Services) and presented at national (IWEX, 2001) and international conferences (IWA, 2002).

The seasonal nature of holiday parks provides owners with both operational challenges and saving opportunities for their off-mains wastewater treatment system. This seminar presents solutions on how to ensure high quality effluent discharges from treatment systems during peak season whilst maintaining biological activity over prolonged off-peak periods. In addition, the seminar focuses on savings potentials when it comes to operating small treatment plants throughout a whole season.