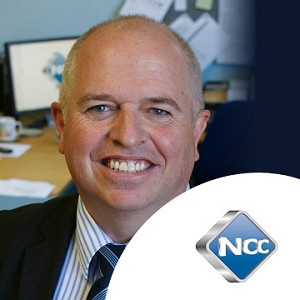 Frank Finch
NCC (National Caravan Council) Holiday Park Sector Insights
About Frank Finch
Frank Finch is Membership Services Director for the NCC (National Caravan Council), the UK trade body for the caravan holiday home, park home, tourer and motorhome industries. The NCC provides a range of valuable member services and benefits and seeks to promote and protect members' businesses in many practical ways and in the process, help ensure that customers are treated fairly.

Frank has spent a large part of his career in trade associations with a background in a number of sectors, predominantly in compliance and automotive standards. Frank was instrumental in helping the industry launch the NCC Approved Holiday Park - Home Ownership scheme designed to reduce business risk, promote industry best practice and to give customers peace of mind when buying from an NCC member.

With the potential for Brexit to impact on tourism and consumer spending, there are a range of future opportunities and threats facing the sector.

From its position at the heart of the holiday park industry, the NCC is ideally positioned to offer an overview of these and the sector itself and Frank's presentation will encompass selected industry and tourism statistics and other key aspects of importance to all businesses, whether you are a current or prospective member of the industry.