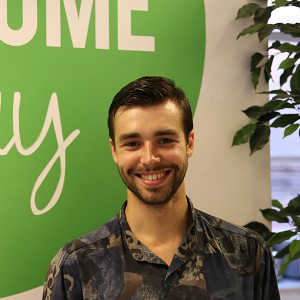 About George Nicholls
George Nicholls is National Account Manager for the tourism sector at POD Point, the UK's leading electric vehicle charging company, and is dedicated to helping ease the damage personal travel is doing to the earth.

George has focused his career on the electric vehicle industry for the past two years and with his team he has consulted with hundreds of organisations, including Merlin Entertainment, Bourne Leisure and Center Parcs. He is an expert on the opportunities available both in revenue and sustainability when offering a recharging facility to visitors that drive plug-in electric vehicles.

The EV industry has exploded to 1.5 million electric cars worldwide and they are increasingly dependent on there being a charging point at their destination. Early adopting businesses have already migrated their fleets to electric and have been offering a charging facility to their visitors for years. The market continues to grow at a rate only ever seen before when cars where first invented and by the end of this seminar you'll have a full understanding of the electric vehicle world and how its growth can benefit your organisation as plug-in cars become the de facto way to drive.