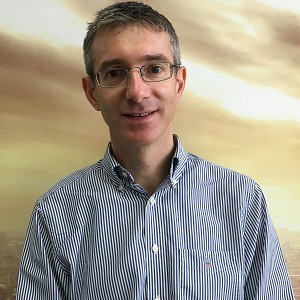 About George Randolph
George Randolph is CEO of GFR Tech Ltd and Managing Director of PCS Technology Ltd.

George trained in technical theatre and stage management before switching to work within in the IT Industry. Now with over 2O years of working within the industry George has a strong grounding in servers, networking and software development with a particular focus on sales applications and technology for venues. At PCS Technology Ltd, George is responsible for the smooth running of all aspects of the company along with heading up the sales team. At GFR Tech Ltd, George is responsible for the design of new products and the day to day running of the business.

GFR Tech Ltd provide web and app based solutions to the leisure market sector.
PCS Technology Ltd provide EPOS solutions for both the Retail and Hospitality sectors.

How mobile ordering can reduce customer queuing times thus increasing customer satisfaction. I will be discussing our new and innovative mobile ordering app "Line Cheetah". The app has been designed around the needs of large venues where serving a large number of customers in a short space of time is key to the business. Since launching the app in early 2016 we have seen huge interest from many vertical markets including: Sports Stadia, Leisure Attractions, Soft Play Centres, Golf Clubs, Bowling alleys, and many other venues.