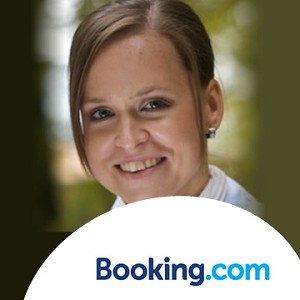 Jitka Foralova
Booking.com Booking.Who?
About Jitka Foralova
Jitka Foralova is Area Manager for the South of the UK for Booking.com. She currently manages commercial and content teams based in London and Bristol. Prior to joining the Booking.com UK team Jitka was responsible for developing teams and markets in both city and seasonal destinations out of Austria and the Czech Republic. Jitka has been with Booking.com for 6 years and is based in London.
The biggest online accommodation company in the world shares its story of how it started with 1 hotel in Amsterdam to now having over 1,000,000 properties of every imaginable type and a customer base from over 200 countries. The session will include Q&A.