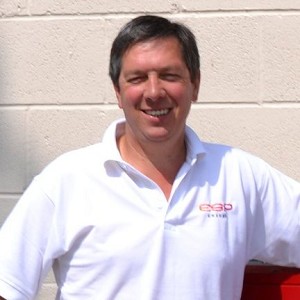 Mike Collison
District Heating in the Leisure & Hospitality Industry &nbsp-&nbsp ESP Energy District Heating in the Leisure and Hospitality Industry
About Mike Collison
Mike Collison founded the company ESP Energy in 2010, with the aim of providing a personable and affordable service, installing renewable energy technology across the West Midlands and Welsh Borders.
ESP Energy are now leading experts in renewable energy in the West Midlands area, offering consultancy and advice. Boasting a large portfolio of commercial and domestic installations, Mike is regularly asked to attend and speak at seminars and community groups about renewable energy.

Mike's home, which he shares with his partner, Michelle and two youngest daughters Heather and Daisy, is across a bridge from ESP Energy headquarters. 8 varying renewable installations are housed here, adding to the growing collection, it's Mike's keen interest in renewables that keeps the dynamic company vibrant and motivated.

Mike is also heavily involved in community projects, choosing to sponsor local sports teams, donations to the village hall and hold Charity Events.

Renewable energy and district heating schemes can be used to provide heat and electricity for businesses in the leisure and tourism industry, allowing businesses to save money and lower their carbon footprint.
This seminar will focus on ESP Energy's Portmeirion District Heating Scheme project. Nominated for several industry awards (including Large Scale Project of the Year' at the National Energy Efficiency & Retrofit Awards) this is one of ESP Energy's most prestigious projects to date. This installation consisted of 2 x 500 kW biomass boilers fuelled by locally sourced woodchip and 2 x 620 kW oil boilers, connected to the villages 27 properties, castle and hotel, through over 3.5km of district heating network.