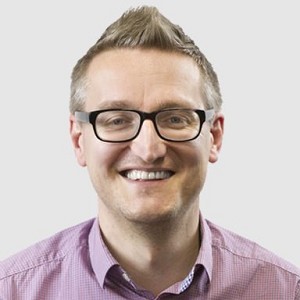 About Ryan Webb
Ryan studied Economics at Reading University and flirted with the idea of becoming an Accountant. After a period of reflection (no accountants would give him a job), he spent five years in direct marketing, five years in digital marketing, followed by a further five years running a team that built highly converting websites. For the last two years he's focussed fully on Conversion Rate Optimisation and rather than building websites, his team at SearchStar work with clients and web developers to ensure they build websites that don't just look good, but deliver fantastic results.

As CRO Director at SearchStar he is part of a team of digital specialists who pride themselves on friendly, straight-talking service, a sound knowledge of advertising technology and an unbeatable understanding of what makes people click. Core areas include PPC, Biddable Media, Conversion Rate Optimisation, Web Analytics and Training.

Marketing teams in the travel and leisure industry have spent the last 15 years working out how to get well-targeted traffic to their websites. However, more recently the industry has woken up to the necessity of maximising the value of that traffic and has invested in better websites. But this is just the start… Through Conversion Rate Optimisation (CRO) the industry has a huge opportunity to refine and improve their websites to make a tangible difference that shows on the bottom line.

Ryan will talk through the essentials of CRO, dispel some of the myths and share the approach SearchStar takes when evaluating and improving websites. Then he'll take a look at some travel websites to establish whether we think the obvious ones are necessarily the 'best'. The aim is that anyone who comes along will leave with a general understanding of Conversion Rate Optimisation and a "website scorecard" that they will be able to use to critique their own holiday park website.