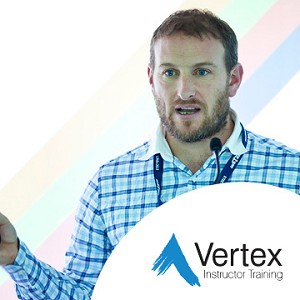 Stephen Woods
Vertex Instructor Training Ltd What makes a great adventure course a success?
About Stephen Woods
Vertex is Europe''s leading training provider and consultancy company for ropes courses & adventure parks. Founded in 2002, Vertex holds an unrivalled position within the industry having a depth of knowledge and experience that is second to none.

Steve works with a variety of leisure operators including holiday parks, commercial adventure parks and adventure activity sites. Vertex not only offers instructor training but also works with operators to manage their facilities effectively and efficiently in order to provide their clients and customers with the best possible experience in the safest possible environment.

Steve Woods was the first Director of Training for ERCA and was instrumental in developing the training syllabus and systems that we see used throughout the industry today and currently sits on the ERCA Executive Board.

If you have a zip wire, ropes course, climbing wall or are planning to have one installed at your site, running it in a way that keeps your staff and customers safe, provides excellent customer experiences and also more than pays for itself is not as easy as it seems.

In this seminar Steve Woods from Vertex will share with you a simple formula that when applied can leap you forward in all three directions.

Come ready to be part of the presentation!!