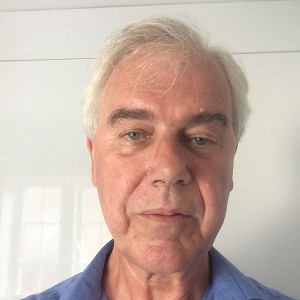 Tim Young
TRAAKiT Live Debate Panelist
About Tim Young
After working for a number of Blue Chip companies in senior positions for most of my career, I started my own consultancy in 1999 and it was through his that I met David Clayton and together we founded TRAAKiT nearly 10 years ago. David had horses and wanted to find a way of knowing that they were safe. I came up with the idea of using a GPS tracker and we carried out extensive field trials to prove the concept. However, technology was not right at that time for tracking horses, so we turned our focus to other things.

Our initial product was a small battery powered device that you could recharge from the mains or an in-car socket. This proved to very successful in number of areas, particularly parents wanting to follow their children around the world on their gap years. It was also used to protect and track classic cars.

I then looked at expanding the scope to include plant and equipment and developed a device that is wired into the vehicle's electrics to provide a constant charge to the battery. So it is always on line. Since then the scope has been further expanded to include other types of vehicles and trailers and different devices. We use a stand-alone battery powered device for the latter. We have now sold many of these devices and include a number of well-known blue chip companies as our customers. We are launching a new device later this year.