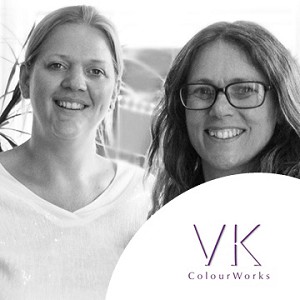 Vicky Wilkins and Karley Wells
VK Interiors Holiday Park Design Innovation that makes commercial sense
About Vicky Wilkins and Karley Wells
VK have over 40 years experience within the design industry. Vicky has a degree in Interior Design, and Karley has a degree in Architecture and she specialises in the spatial elements so crucial to good interior design.
Their work in the leisure related sector covers holiday homes (over 100), restaurants, hotels and holiday parks. They are the first port of call for businesses looking to renovate, or refurbish. Successes include being shortlist for the celebrated SBID Awards in the Intelligent Commercial Design Category. They designed Nu Beginnings Hotel, as well as numerous golf clubs including the prestigious Saunton Golf Club.
Last year, they designed the refurbishment of 3 holiday parks covering the design concept, specification and on site completion. This winter's projects include 3 holiday park refurbishments.
Fundamental to VK Interiors success is their grasp of the client's commercial requirements, whether it's improved yields from holiday homes or increased usage of public leisure space and customer's spending.
Seminar will include a Holiday Park Renovation Case Study. It will instill why upgrading facilities is important in today's society. We will give advice for business owners who need to refurbish or renovate, but are struggling and don't know how, or where to start.